Lisa Ballo is an advocate for integrated, mind-body well-being. She has more than 25 years of experience with yoga, personal growth, meditation, mindfulness and movement. Lisa has forged dynamic partnerships with Fortune 500 businesses, school districts and hospitals, clinics and other centers of excellence to provide impactful health and mind-body programs. She effectively pairs unique trainings and skill sets to meet group and individual needs. The synergy Lisa creates through Belightful's programs provides a safe space to practice, learn and grow, inspiring and empowering Belightful participants to become the best version of themselves.
Lisa believes in serving all individuals and ages and is particularly drawn to helping children. She is a leader in providing yoga and dynamic movement as a curriculum course in schools as well as instructing those on the autism spectrum, with Down syndrome, at risk or with learning differences. Lisa speaks widely and leads workshops and professional development trainings for school teachers, therapists, social workers and yoga instructors working with children and individuals with special needs.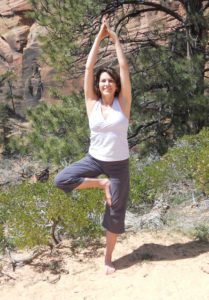 Here are a few highlights from Lisa's professional bio:

Certified Yoga Therapist, C-IAYT
Registered Yoga Teacher, RYT-500
Experienced Registered Yoga Teacher, ERYT-200
Registered Children's Yoga Teacher, RCYT
Certified Youth Mental Health First Aider
First and Second Degree Reiki Certification
Founder and Owner of Belightful Yoga, January 2010
20-year corporate career in marketing that culminated as VP, Account Director
Click here to engage directly with Lisa.
Additional background:
Lisa was the keynote speaker at the 2014 MI POHI/SXI conference supporting children with physical impairments, traumatic brain injuries and severe health impairments. She presented at the first National Kids Yoga Conference in Washington, DC, and conferences held by the MI Council for Exceptional Children, Indep. School Assn. of the Central States and the Assn. of Indep. MI Schools. Lisa has instructed many educational yoga trainings. She taught middle school yoga curriculum at Cranbrook and University Liggett. Lisa has extensive yoga experience working with those with emotional and developmental challenges and has instructed at numerous behavioral health and special needs organizations.