How often do you really embrace and allow yourself to be YOU? Are you instead waiting for someone to give you permission to shine? You don't need to.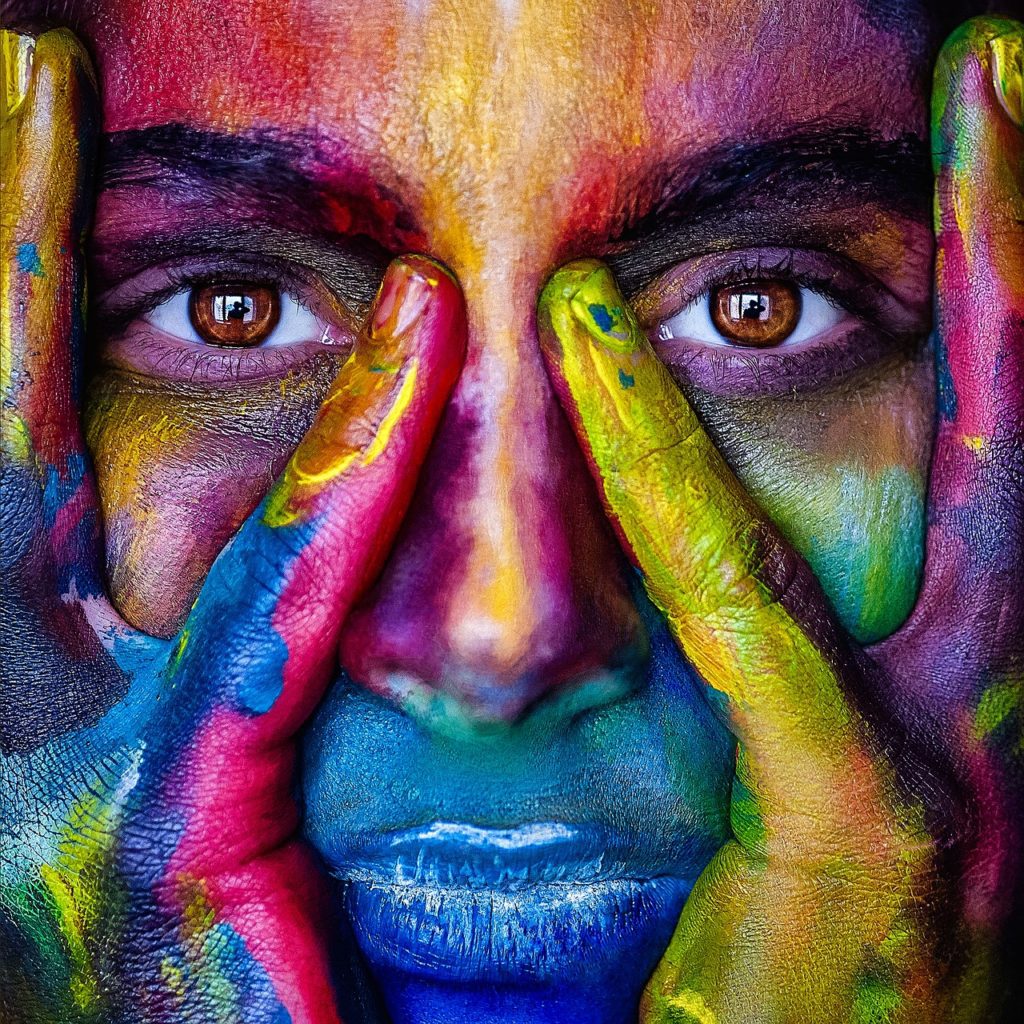 The vast majority of yoga practices close with the Sanskrit word namasté – which loosely translates to "the divine light in me bows to and honors that same light in you." This is one of the primary intentions of the practice.
But in order for you to recognize the light in another, you have to be able to first recognize it in yourself. Sounds tough, right? It's not nearly as difficult as you might think.
Recognizing Your Light
How do you begin to see your light?
The most direct path of noticing happens when you're engaged in what you truly love. What things matter to you most in life? And how does it feel in your body when you're engaged with them?
Here are some really simple actions to take to get you started on that journey.
1. Having Empathy
Understanding the importance of empathy is crucial. The selflessness and compassion that comes with empathizing allow you to share completely with another. When you're able to connect with and remind someone who is feeling pain or sadness that they are not alone, it emboldens you. And when they comprehend this, you feel connected with your own light.
2. Be Present Through Stillness
Being present through stillness or meditation allows you to dispense of your to-do lists and schedules so you can focus on the moment. You can engage in quietly sitting and simply observing the rhythms of your body. Or you may prefer guided meditations, for example, that bring one-pointed focus to the breath. Whatever the case, being fully present is a huge avenue for letting your light shine.
3. Embrace Creativity
Stagnant energy in the body can block your ability to shine. But when you immerse yourself in a creative project, you shift stagnant energy. The sheer act of concentrating on self-expression brings joy and clarity. It allows you to get out of ruts and free yourself of the worry that so easily blocks your light.
4. Give When You're Able
Giving comes in many forms. Yes, it can be monetary. But sometimes, a smile, a compliment, or laughter go much further to brighten someone's day. Whatever the case, when sharing your light with others through giving, it needs to come from a place of sincerity and generosity and not some compulsory sense of duty.
5. Permission to Shine Through Playful Movement
While brightness spreads in quiet stillness, mindful movement is also a wonderful way to shine. While steeped in ancient philosophy, yoga is one such practice of mindful movement that also encourages playfulness. For example, a pose such as happy baby (ananda balasana) invites you to return to those carefree days of grabbing your toes and seeing the world anew.
6. Express Gratitude
Focusing on the negative seems to be part of human nature. News stories with sad, disturbing, or even horrific headlines garner the largest readership. And there's nothing like so much bad news to extinguish a flame and result in nasty repercussions to our mental health.
On the flip side, focusing on all that is positive and for which you're thankful is an amazing way to rewire the brain. And if you practice gratitude and freely show a positive outlook, you are naturally extending your light to others.
7. Help a Friend
One of the simplest and most straightforward ways to shine your light is to be there for a friend or loved one. You don't need to solve their problems. You need only to be there – sharing your light with them when they're in the midst of darkness.
8. Steer Clear of Toxicity
Your environment impacts your ability to shine. If you're in a situation where you are not supported or are among a lot of negativity, it's difficult to feel bright and luminous. Eliminating such environments is ideal. At the very least, limit the time you spend around negative folks. Instead, seek out those who believe in you and will share your light rather than drain you of it.
9. Practice Listening
There is a certain art of listening. And most of us never learn it. Hence the need to practice it.
True listening is a selfless act. It doesn't consist of waiting for another to finish what they're saying so you can respond. It involves actually listening to and processing what the other person is saying. This takes time and patience. But once you learn this skill, allowing others to be truly heard is a surefire way to share your light with them.
10. Be AUTHENTIC
Finally, forget about the perfect life you may be trying to present on social media. #NoOneCares
The most effective way to let your light shine is to be the one and only original that you are. The beautiful and wonderful, the imperfect and the flawed. It's all you. And trying to be someone that you're not will put the kibosh on your light every time.
You ALWAYS Have Permission to Shine
You don't need to ask anyone for permission to shine. It's your birthright. And it's the ultimate expression of life.
In providing mindful movement, meditation, yoga, and life coaching services, we strive to help everyone find their true and authentic selves so they can shine.
So contact us today to find out how you can begin your journey. And learn what it means to live namasté.